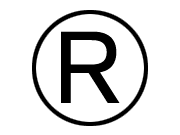 The rescue was set up because there has been an increase of animals being advertised 'free to good home' on many free ad sites and the necessary checks are not always being done and unfortunately many dogs do not end up in the 'loving environment' that many people are led to believe their pet is going to.

As a rescue the team will homecheck, ensure the dog is healthy, vaccinated, chipped, neutered and have the new owners sign an adoption contract before allowing the dog to be rehomed to anyone, so if anything were to happen they know that the dog would have to come back into their care.

They would also aim to assist pet owners who are experiencing difficulty in training their dogs on the best way to deal with it and therefore encouraging them to keep their dog at home with them rather than to find a new home. Remember, with patience and training you will reap the rewards of having a loving, loyal companion for many years!

The rescue is entirely staffed by volunteers who help co-ordinate all aspects of the work they do. Any dog'll do now have co-ordinators covering the Edinburgh/Falkirk areas and have volunteers in all areas within Scotland. If you would like to get involved please contact them directly!

House of Hound will be working closely with the team at Any Dog'll Do over the next year to both raise funds and the charities profile with you, our loyal customer.
​