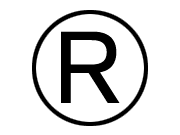 There is more to do in the West of Edinburgh than you realise.
Roseburn and Murrayfield, the gateway for some to the most beautiful and picturesque walks in Edinburgh and further a field.
WATER OF LEITH WALKWAY
Roseburn is a fantastic base for exploring the beauty of the Water of Leith Walkway.
Roseburn to Stockbridge: park up and join the riverside walkway at Roseburn Cliff and see if you can spot the famous Heron or the elusive Kingfisher. Watch the seasons change along the riverbank. Exercise your dog in the water by the weir or get them burning off energy in the meadow, all at the entrance to the Gallery of Modern Art. Take a longer walk to the picturesque Dean Village and under the shadow of Queensferry Bridge to the Village of Stockbridge.
Roseburn Terrace and Coltbridge: After your walk back along the river there are well deserved treats ready for you and your dog. Of course there is House of Hound for the dog, but what about you?

Eating & Drinking: Great coffee, lunches and sweet treats are available from a number of cafes and sandwich shops, pop into...... for a home made canoli and a tastebud tingling flat white, Buna for some great soup and tasty millionaires shortbread or Vigo for a delicious Falafel wrap, and some great freshly baked bread to take home. Need something stronger or a seat for lunch? Both the Murrayfield Bar and The Roseburn Bar are Dog friendly, great traditional bars who have recently added some great cask ales to the already extensive drinks lists!

Shopping: Pick up some beautiful flowers to brighten your day or for someone you love at Bloomin Eck, have a look at the jewellery range from ........, look out for some great finds at Simon Scott Antiques, or book a sugar craft experience at 3D Cakes, famous throughout Edinburgh and further a field for the magnificent sweet creations!
ROSEBURN PARK
Follow the Water of Leith walkway to the hidden gem that is Roseburn Park, a large green space used by the locals and perfect for some fun or training with your dog, safely situated by the river and away from busy roads the park is a perfect oasis of outdoors fun! Tree loined walkways, a kids play park, benches for a picnis or even a little outdoor table tennis, a great green space to explore with your dog. Follow Freinds of Roseburn park on Facebook for activities being held thriughout the year.
WATER OF LEITH WALKWAY - PART 2
Now your refuelled, rejoin the walkway and keep headin South-West!