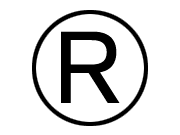 Just what is there to do in February?
I'm a paragraph. Click here to add your own text and edit me. I'm a great place for you to tell a story and let your users know a little more about you.
At House of Hound we all agree the best thing to do is just have some "Muddy Good Fun"!
With some of the best walks on your doorstep, get outside, get dirty, run, play and have fun with your dog, after all House of Hound has all the solutions for a muddy good dog!
Offering some of the best and widest ranges in shampoos, conditioners, spritzers and sprays from Wildwash, Animology and Dorwest, there is no reason not to get muddy!
This is definitely the best time to invest in our bestselling wet dog solution by Dogrobes, designed and manufactured in Scotland. Dogrobes are available in sizes to suit all dogs. This year round alternative to the old towel will make your life, the house and the car a little less messy....
We are also delighted to introduce grooming accessories by Hunter to the Store, Brushes, combs, scissors and slickers.
Come and join us during our"Muddy Good Fun" campaign
Scroll down for information on how to enter our competition which will run throughout January and February 2015.
COMPETITION TIME
Upload an image to our Facebook or Twitter page of your dog at its muddiest for a chance to win our amazing "Muddy Good Fun" prize. We will be choosing an image of the muddiest dog at the end of February from all our entrants and will have a gallery available via our Facebook page for you all to see. You can also email us via woof@thehouseofhound.co.uk
We cannot wait to see just how muddy your dogs can get!
Have a Muddy Good Time!