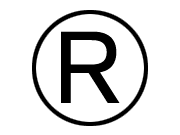 A LITTLE PAGE DEVOTED TO THINGS WE LOVE - SPECIFIC TO THE WELLBEING OF YOUR DOG
PETZPODZ
We simply love this new revolutionary design from the people at PetzPodz.
PetzPodz are a unique safe and insulated haven for your dog creating an effective durable den environment.
Specially designed around busy lifestyles, whilst maintaining the comfort, safety and wellbeing of pets at home and on the move.
The perfect puppy training tool to help prevent and rectify problems associated with destructive behaviour, separation anxieties, chewing and night crying and so de-stressing dogs when needed.
Constructed from UV stabilized moulded plastic to ensure many years of fade free use. Ventilation via air vents and drainage holes in the base for air circulation and easy cleaning.
With their deisgner style the Podz will look fab in your home - available in 3 sizes and 6 funky colours.
Tired of boring unatttractive crates, are you ready to give your dog the home it deserves?
Pop in and see the team at House of Hound for a look and for more information, or visit www.petzpodz.com
DOGLICIOUS!
We all try our best when it comes to our dogs diets, but some of us just cannot resist the doleful eyes of our best friend!

Have a look at this App which is an essential pocket reference for all dog lovers.

Search over 220 'human' foods and find out if they are safe or harmful for your dog to eat, if you really have to let them, or you indulge!

itunes.apple.com/gb/app/doglicious/id882959742?mt=8