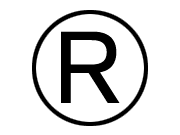 ORDER OF MENU
We all want to get the right food for our dog, and when we find a brand thats suits their health, appetite and behavioural needs there is just no turning back!
In recognition of this we have added 6 new food brands alongside our current offering. We have chosen these brands based on both customer feedback and on their health benefits for your dog.
As these are "off menu" we will not have these represented physically in-store but we will happily take orders for these items which will be delivered to House of Hound for collection. The most popular brands will eventually be added to our already great selection!
You can order in the following ways:
Pop in and say hi!
Telephone: 0131 467 6834
Email: Woof@thehouseofhound.co.uk
Deliveries are currently received on Wednesday and Friday afternoons. When making your specific order please provide us with the brand, flavour and weight, accompanied by a daytime contact number or email address and we will confirm your details and provide you with the price.
Keep scrolling to check out the "Off Menu" brands!