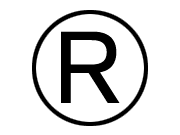 I have been a life long dog owner and share a passion with my team for dogs and all things dog, and cat, and sometimes even horse! With a career of over 20 years in luxury (human) retail, and after a visit to New York in 2009, were the dog stores were just amazing, I decided this was my future!
This passion, and a constant struggle to find fun, quality and unusual items for my own dogs (Louis, Stella & Eddie) in shops, House of Hound was born! We hope you love it just as much as we do?
​
Of course, this is not something I can do on my own...... so meet the team.
From Left ...Me, the Owner of House of Hound! I know it looks like I am somewhere fancy and sumptious, maybe the Med or the French Riveria, no, just a Harbour in Northern Ireland. Home Sweet Home! I caught nothing that day, nothing..... well maybe a little sun!
Eddie. (Eddie Spagetti!) The youngest of the pups, from what I can gather a Paterdale x Bedlington but the jury is still out, she is mad as a hatter and is proof that I should stick to selling nice doggie goods as opposed to dog training!
​
​
​
​
Stella. (Bellaboob).The first dog to come into my life in Edinburgh 11 years ago. A great little Jack Russell Terrier that proves any stereotype of the breed wrong, I have loved JRT's ever since my Granda Sammy Adams would get his Jack Russell Trudy to make sure we were behaving!
​
​
​
​
​
Louis (Lulubear) 2001 -2015. Some of you will remember his lordship if you visited the shop in its first year. A gloriously grumpy and loveable French Bulldog. A dog that knew how to have fun himself, but knew how to make sure no other dog had any! We miss his stinky face every day!
​